Welcome To My Journal , where you can get into the mind of an insane person and see how crazy i realy am!!!
So currently its Spring in Australia and i had the sudden urge to make a mix of all the songs that would be GREAT to listen to in Spring/Summer.
(
In an island in the sun, We'll be playing and having fun.....
Collapse
)
Im Feeling A Bit...:

refreshed

Im Rockin' Out To..:

Island In The Sun - Weezer
HAPPY

F

ATHERS DAY
Happy fathers day to all the daddys out there...thank you for being here with us.
We Love you...
xoxo


Im Feeling A Bit...:

loved
As a seller, it pisses me off that we can not leave negative feeback! How is it fair that a buyer can give us bad feedback when they 1. get their item in perfect condition then abuse you! 2. Dont pay for an item 3.Take forever to pay for an item AND abuse you. This si unfair. Most buyers LOVE to hurt the reputation of a seller, so they leave negative feedback. This shouldnt be alowed! God sorry i needed to vent!
Hidden Secrets that YOU just need to get out...dont worry no one will ever know! Write your Dirrty little secret Under Anonymous and let the weight slip of your shoulders.

My Dirty Little Secret is.....


Im Hiding:

Hidding Behind The Door

Im Feeling A Bit...:

guilty

Im Rockin' Out To..:

Dirty Little Secret - The All American Rejects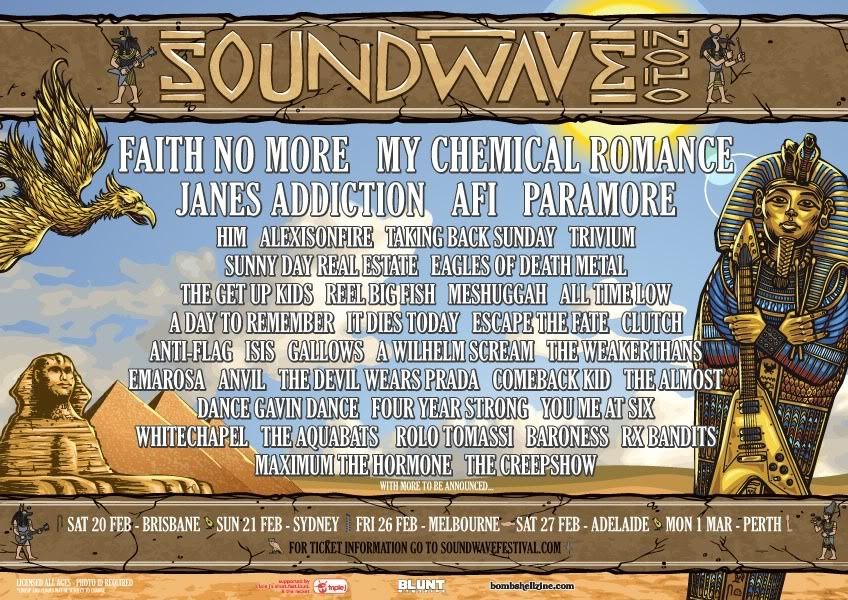 Early Bird Tickets Sell Next Week.....
Im Feeling A Bit...:

blah

So Last night i went to the Lady Gaga/Pussycat dolls concert and irt was AWSOME , i still havent got my voice back from screaming and singing so much. I went with two of my freidns who wanted to see it for PCD and i went for GAGA. She was GREAT! She has such an amazing voice , i dont under tand why people say shes bad live. Though in some parts of her song "Paparazi" she wasnt very good at but other then that she was great. I loved the little Videoclips she played as "Candy Warhol' since im a big fan of Andy Warhols work...to bad he's dead. She sang all the songs i liked so i was happy. I lost my voice at the end but thank god for water.
She sang this great version of "poker face' on the piano in this little outfit made of bubbles.

The Pussycat dolls were great too , but Jessica was sick so she couldnt be there. I was a little woried at first becuase they did a show on 'Rove' and it looked like they lip sang, but thank god they didnt. My fave song they sang was 'Hush Hush' & 'Jai Ho' which is weird since there not my fave songs.

we had to wait like an hour for the doors to open , then another hour before the show started but thank god i got front row seats...even if i didnt , the wait was worth it.

But bad news is that morning i found out my pop died, bad things always seem to happen to me when good things are about to come up. It was just so unexpected. The whole day i was happy until like 4 hours before i had to leave to see the concert i was told about it. On friday the funeral is on. I relised today that its been 4 months since my grandad died and now my pop.
Im Feeling A Bit...:

sad

Im Rockin' Out To..:

Paparazzi - Lady Gaga
Does anyone know where i can find the Logan/Veronica story called 'His Everything" i read it once and i liked it but i cant find it.
While the internets away Claire will play LOL. I Made ALOT of Icons for you.

[56] Still Audrey Kitching Icons
[4] Flashing Audrey Kitching Icons


(
Wonderland...
Collapse
)
Im Feeling A Bit...:

cold

I've gone two weeks without the internet i have another 4 to go...if im lucky. the house i moved into has no internet so we have to get the electricity guy to come in and make a connection then wait til the company who runs the internet we want , to come around. The only way i can use the internet is to use the one on my phone ...which cost heaps. Or wait till i have computers at school...which im doing now. So realy i can only use the internet like oh three times if im lucky (a week) and im not a Tv person. Im about to go crazy and everytime i check my email it has HEAPS of emails.

Oh man i cant last this long.
Im Feeling A Bit...:

crazy

Im Rockin' Out To..:

The Pornographers Daughter - Northstar